Software
Software is the life blood of a computer, without it a computer cannot function and yet it can easily cause a computer to malfunction, crash or freeze, causing tremendous headaches and frustration.
Each piece of software is written under copyright, a licence which allows the user to use it, not own it, not alter it and unless specified not share it.
If software malfunctions, we may be able to solve that problem, but due to copyright laws and user licences, we cannot rewrite the software or alter it, but in most instances we can get the software to function correctly.
Operating Systems




Windows

XP, Vista, Windows 7, Windows 8, Windows 10 are all operating systems in current use, even though after January 2020, Microsoft will only support Windows 10

Other OS

Linux, Apple and Android also provide operating systems. Android is used mainly in mobile phones, Linux software is in the minority and Apple is restricted to Apples own hardware.
Is your computer running slow, crashing or not starting?
Then maybe it is time to call us and talk to us about your problem!
We will reset or resolve your software problems, quickly and at a low cost.
Windows and Office Support

Microsoft has a long history of crashing, freezing, operating slowly and just being difficult to operate. These problems affect millions of users and the cause may only be known to Microsoft!

As a result, we have become experts on handling these issues for our customers. Take a look at our support service list, specifically for Microsoft products:

We not only provide computer support but we also ensure that your PCs run smoothly without any problems. In all cases, we can assist with user personalization and preferences and Windows updates.
...and Yes.. we CAN Stop hackers from stealing your data!!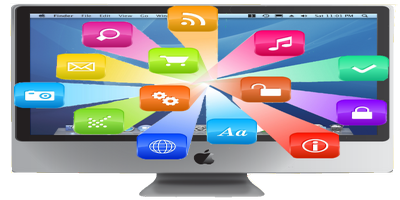 Freeware
Freeware or Free Software is available throughout the Internet and in many instances free software can be more functional than other paid for software.
Each piece of software will have been security checked for infections and free of virus, adware, malware and spyware.
The software is invariably provided free for you to try, in the hope you will buy an upgrade, therefore a nag sign may ask you to buy or donate to help cover costs, but this is not always the case.
Freeware will run perfectly well. Buying the software licence will release additional features withheld in the system.
Free Office, Notepad & Paint Programs

The most common download of free software is Office Programs and there are two particularly competent programs

Open office

Produced by Apache, a highly respected software company and provides complete functionality for the majority of users.

Libre office

This is a lightweight office program, but is equally competent and functional. Again providing the majority of users with highly competent software.

Notepad

Notepad++ is also a particularly useful program providing greater functionality than windows own notepad

Paint

Paint.net available form "www.getpaint.net" covers most facilities offered by expensive paid for programs. It is easy to download and install and completely free!
There are many more free programs all are available via the internet, by simply typing in basic keywords in any browser.
Viruses
Computer Viruses are well known, but not fully understood by many computer users. Viruses form part of the vast range of Malware, used by Hackers, Companies, Advertising Agents and idiots!
All Malware, including viruses are bits of code designed to run on your company and copy, tracker or destroy your data.
None of these are to the benefit of the user and to the contrary are all highly detrimental to the user and their property.
Only by using highly sophisticated and up to date software can you avoid your computer becoming infected. Some A-V programs are free, some are paid for, buy which ever you choose, using one program in isolation will not provide you with 100% protection.
Malware

Malware is a term used for any software which can infect your computer with or without your permission, with the sole intent of stealing or damaging your data.

Trojans

This is a type of software which masquerades as one thing and when in your computer opens up to release a code which then begins to compromise your system.

Ransomware

This is an evil and dangerous program which if on your computer will encrypt your files making them completely inaccessible until money is paid to the originator, however there is no guarantee you will received the decryption code having paid the ransom!

Worms

These are programs that infect all computers on a network, by using the network to migrate from one computer to another.

Keyloggers

These monitor your keyboard and report back to a server every keystroke made, thus sending a "ticker tape" type document with all your current data on to a server somewhere in the world.
The above are just a few different types of infected files and there are many more, which are queueing to get onto your computer. It is important therefore to install and operate good Anti-Virus and Malware Software.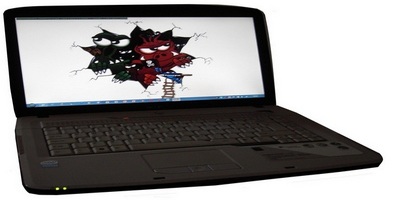 Anti-Virus Programs
Anti-Virus software operate from a database of known infected software and codes which are considered to be highly dangerous. This database is maintained on a daily basis by relevant companies. Some sell their database to 3rd parties who merely act as marketing companies rather than producers. The database they use can be several weeks out of date and in the battle to fight "Malware" this can leave you in a very vulnerable state.
Bit defender

This is a highly respected program, their database is used by several 3rd party A-V software companies

Kaspersky

Has received unwarranted bad press (being a Russian company) their software is highly competent and effective, comes with a "Money Safe" Virtual Private Network Browser for extra protection in money transactions.

Avast

This comes in 2 flavours, FREE or Premium. The free Software protects your system with an effectiveness better than some paid for software. This also has a separate downloadable VPN Browser based on the Google Chrome browser.

Norton

Norton has been operating since the 1980's, when the original program written by Peter Norton first became available. It is a good, but heavy program and has been known to corrupt working programs causing systems to malfunction.

Microsoft Defender

Microsoft's own, free Anti Virus Program which is integral to windows 10. It runs silently, in the background, on start and will catch and delete all known Virus and Malware programs.
To remind readers, Anti-Virus Software will provide a high percentage of protection, but not 100%. To ensure a higher level of protection the use of additional software such as Malwarebytes is recommended.